Sale!
170,00 MDL
SOLURO OD is the first choice for urinary tract health in pregnant women, children and during breastfeeding. It's absolutely natural product with very  easy administration –  just 1 capsule per day for 15-30 days.
SOLURO OD capsule N15
More efficient, more safe!
The first choice for urinary tract health in pregnant women, children and during breastfeeding!
Highest concentration of PAC
COMPOSITION: One capsule of Soluro OD (once daily) contains:
PAC (proantocianidine) – 51mg (170 mg -30% standardized extract of red cranberries (vaccinium macrocarpon)), concentrate cryopreserved (Vaccinium Oxycoccos) (10: 1) – 100mg.
Soluro OD contains the highest concentration of the CAP that contributes to the maintenance of urinary tract health.
INDICATIONS: Maintenance of urinary tract health.
SOLURO OD may be recommended as an adjunct to basic therapy in:
Infections of the acute and chronic urogenital tract including in children from 2 years of age, pregnant women and during lactation.
Infections of the recurrent uro-genital tract.
MODE OF ADMINISTRATION: 1 capsule daily for 15-30 days. In case of necessity, the dose can be increased to 2 capsules per day.
CONTRAINDICATIONS: Increased sensitivity (allergies) to any of the ingredients of the product. Pregnancy and breastfeeding – only after consulting the doctor
WARNINGS: Do not use food supplements as substitutes for a balanced and healthy diet. Do not exceed the recommended daily dose; Keep away from children. Keep it at room temperature, in a place protected from light, in the original closed container.
BENEFITS:
Just 1 capsule a day
The highest concentration of CAP – 51mg in one capsule
Ideal for pregnant women and children from 2 years of age
European quality at affordable prices
Absolutely natural product
Clinically proven efficacy
Manufacturer: Solepharm Pharmaceuticals, address: Eksporta iela12-114, Riga, Latvia.
Importer: Prosanitas Farm SRL Mircea cel Batrin 11/6 Chisinau, Moldova, MD-2068 Tel: +37322604255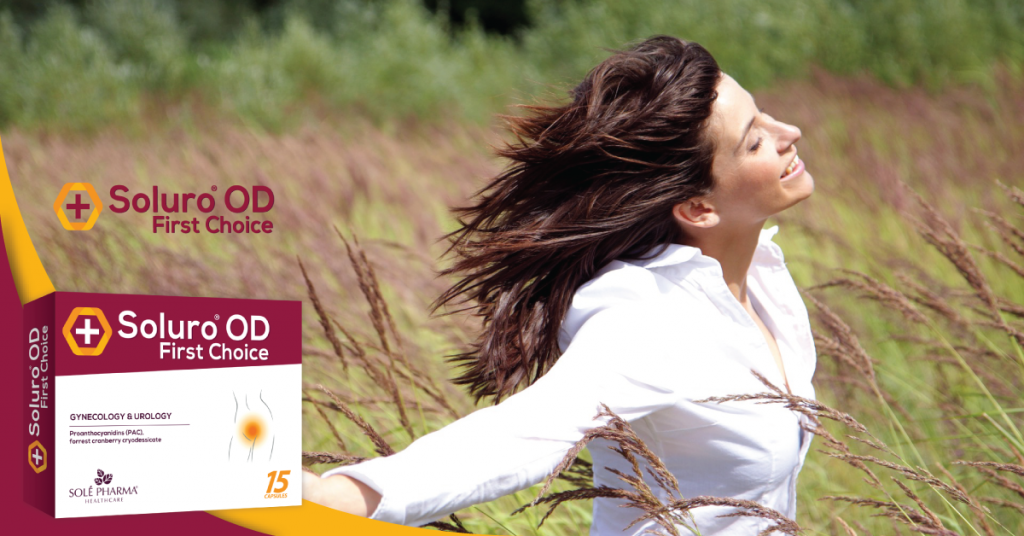 Invalid URL for PDF Viewer
Delivery
All packages are shipped through the courier company NOVAPOSTA shipment is 1 to 3 business days.
Payment 
Payment on delivery – you will have to pay the courier at the moment of delivery or with the Visa / Master card.
All products purchased on our site can not be returned according to the legislation of the Republic of Moldova.